Fish Fingers vs Nuggets
In a galaxy far far away (then turn second left) there is a planet called Nrrmmff. And on that planet lives a mighty warrior. The Great Zultar is the strongest, best-looking and most fearsome Nrrmmffian there is, although on Earth people think he looks like a chicken nugget in very tight trousers. Zultar has a dastardly plan that puts all Earth's hamsters in danger but he hasn't counted on a fabulous gang of superheroes from Fish Street. Can the Chimp, Nightingale, KangaRuby and Slug Boy foil the evil alien's plan? It's Fish Fingers vs Nuggets and someone's getting fried!
Book three in the Fabulous Four Fish Fingers series 'Fish Fingers vs Nuggets' is out in March 2018. Contact us for more information.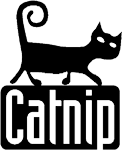 Published by
Catnip Publishing
Website: www.catnipbooks.com
Illustrations by Vicky Barker
Website designed and hosted by Routh Media